Incident Report System
>>
Published 01/04/2023
What is a Safety Audit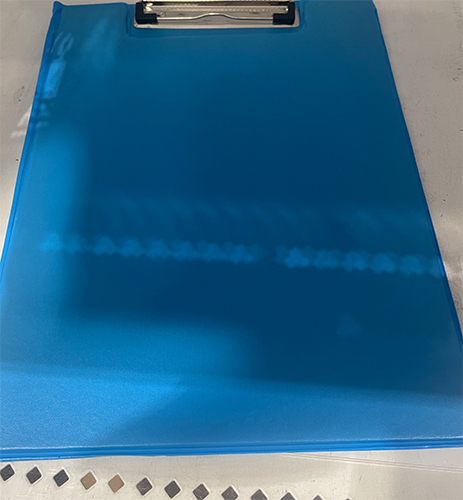 We often think of our home and workplace as safe havens, but is your property regularly inspected for potential hazards? Understanding what a safety audit is and how it can help both you and your employees is important. A safety audit helps identify any existing or potential risks to health and safety, making sure you have a secure environment that meets the required legal standards.
A safety audit is a systemised review of an organisation's premises, practices and procedures to assess their compliance with the law. It involves discovering new areas where improvements can be made to avoid workplace accidents, as well as scanning existing systems to ensure they are up to date. By undergoing regular audits, employers can prevent potential issues from arising in the future, reducing the risk of injury or other legal liabilities due to non-compliance with regulations.
There is nothing more crucial than workplace safety. A safe and healthy working environment boosts efficiency, productivity, and profitability. However, safety does not occur by itself. This happens when employees and managers collaborate to adopt safety measures and regulations. Safety audit checklists can assist you in being compliant while ensuring the safety of your workers at the workplace.
View Examples, Forms and Safety Audit Creation Tools

What is a Safety Audit Checklist?
A safety audit template is a document that organizations use to ensure that their workplaces meet industry health and safety regulations. This document is intended to detect any possible hazards or risks in the workplace and promote a safe and sound working environment.
Thus, a safety audit is a typical process of gathering data in order to analyze workplace risks and hazards. Internal and external safety professionals review the organization's health and safety systems for efficiency, dependability, and effectiveness.
But what does a safety audit template include? Well, ensure the template has these sections: - The work process
- Tools and machinery
- Lighting and electrical
- Fire emergency
- Personal protective equipment
- Hazardous products and chemical storage
- Heights, stairs, elevating devices, and ladders
To decrease risks and avoid work-related events, accidents, or fatalities, a safety audit template ensures that firms follow safety regulatory standards. A company must design an audit that meets the industry's needs. Specific information should be provided in this form. This guarantees that the documentation is completed in a timely and efficient way.
What to include on a Safety Audit Form
When it comes to constructing your business, one of the most necessary steps is to ensure that all of your employees are safe. One way to do this is by performing regular safety audits. A safety audit form is used to quickly assess a workplace's compliance with safety regulations and identify potential hazards. It should cover the basic aspects of workplace safety, outlining what steps need to be taken in order to protect workers from injury or illness.
So, what should you include in your safety audit form? First and foremost, you'll need to have a general overview of the workplace's layout, including any hazardous areas where equipment or materials are stored; exits and entrances; fire extinguishers; emergency lighting and alarm systems; ventilation systems; first aid kits; PPE (Personal Protective Equipment); access and egress routes; hazardous substances (chemicals etc.).
Additionally, more specific sections may be needed depending on the type of work being done at the premises. This can include details about hours worked/breaks taken per day; work station ergonomics (seating, keyboards etc.); noise levels; air quality/temperature readings; slip/trip/fall prevention measures and machine locking systems. All of this information helps establish a baseline for how safe the workplace is and allows you to come up with practical solutions if issues arise. By following these guidelines when creating your own safety audit form, you can better keep your employees safe.
Purpose of Safety Audits in the workplace
A safety audit template ensures that Workplace Safety & Health (WHS) procedures are implemented and followed throughout the organization. Performing workplace safety and security inspections can assist prevent organizational incidents, injuries, and illnesses. Failure to agree to WHS frameworks can result in fines or, more tragically, put people's lives in jeopardy.
Health and safety audits are crucial for testing the standards you've established in your health and safety management and detecting flaws. They're great for coming up with practical ways to improve your organization's safety, and they may be used to: - Verify that your safety policy complies with applicable laws.
- Check to see if your safety program is meeting its goals.
- Check whether your safety management system meets the performance standards and if your auditing system is up to par.
- When required, check to see if your company has completed any prior modification compliance checks.
- Improve your organization regularly.
Using an App to report Safety Audits in the field
From a mobile app on a tablet or phone, running capabilities such as digital checklists, location tracking and real-time photo documentation, using a mobile app to conduct safety audits is one of the most powerful tools available.
It saves time and money by streamlining the process and eliminating paper forms. In addition, having all your critical audit data stored in an easily accessible digital format makes compliance much simpler. Having access to an integrated platform also allows you to manage your safety data more effectively.
The safety auditing process
Safety audits are developed to ensure that practical program components for identifying, reducing, or mitigating hazards that might affect an organization's physical and human assets are in place. This kind of audit, if done correctly, may help lower injury and sickness rates, minimize workers' compensation and other operational expenses, empower employees by including them in activities that influence their personal safety and health, boost job satisfaction, and make the firm more competitive.
So, here are the typical steps to follow when conducting a safety audit:
1. Identify the areas to audit- Everything shouldn't be done in a single audit. It's recommended that you choose at least two areas to focus on in-depth.
2. Decide how often to audit-The areas with higher safety risks need auditing often, and you should have a schedule on how often to carry it out.
3. Conduct the audit- Audits vary depending on the area being audited and the organization in general. It involves assessing staff competency, taking samples, and measuring the selected regions.
4. Document the results- Review all the collected documents, make notes, and record your findings, pointing out any flaws in compliance.
5. Report the findings- Develop a report on where the organization needs improvement and where it's doing well. To simplify and make things understandable, use graphs, tables, and photos.
6. Develop an audit action plan- This covers all that needs to be actioned, all notices issued, and notifies the WHS manager of the outcomes. Improve your organization by constantly reverting back to your initial plan.
Conclusion
The workplace safety template is a cornerstone in the area of occupational safety. Safety audits, like safety policies, procedures, implementation, and also safety awareness/training, are critical components of workplace safety. So, workplace safety audits serve as the center for those other four aspects, ensuring that policy, procedures, awareness, and training all work together to create a positive workplace culture.
View our library of Safety Audit Templates
Try our online system with all its templates, forms, check lists and tools