EMERGENCY MANAGEMENT

SOFTWARE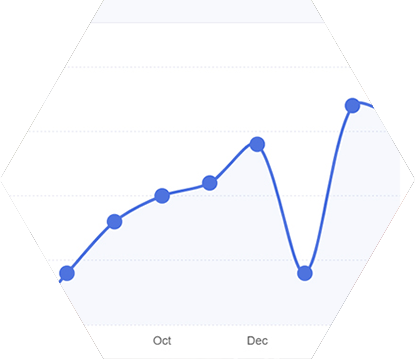 A best practice emergency management system starts with a comprehensive platform to manage all the core areas of emergency management. From preparedness around inspections and audits on emergency situations, equipment management and registries, emergency management documentation, policies and procedures, asset management, emergency personnel and wardens management, training all staff, contractors and visitors on emergency training and procedures and centralising and ensuring staff awareness of emergency management plans, floor plans and site access procedures.
When you establish the right emergency management software platform behind the scenes, when a major emergency event happens you are more prepared, staff are trained and aware and everything can be easily found, recorded, managed and accountable. Using a centralised platform to manage all aspects of your emergency management reporting and registries helps ensure all staff have access to and are aware and prepared of what's needed when it comes to emergency management.
Preparing for emergencies
Armed with the right tools, a best practice emergency management platform helps you design and implement the proper checks to prepare for an emergency. Inspections and audits on emergency management plans, risks, hazards, custom to your specific workplace or site enables you to centralise these important forms and workflows and establish real-time registries and workflows. Ensure staff have the tool to conduct emergency inspections and checklists in real-time. Have a central emergency risk registry. Build in follow up workflows, notifications and automatic reminders.
Emergency Management Training
Induct all staff on everything they need to know about your emergency management plans. What is the evacuation procedures? Where is the assembly point? What are the site access rules? What does the emergency alert sound like? Who are the current fire wardens? From fire warden training online through to specific emergency procedures and emergency policies, centralise all emergency training online and properly track and register who has been trained, when, deliver additional emergency courses and more.
Emergency documentation all in one system
By centralising all emergency polices, procedures and plans into a single platform, you make them more easy to manage, easier to distribute to staff and be accessible to them. Setup and design new documents using ready to go templates, forms and registries saving massive time.
DESIGN EMERGENCY MANAGEMENT

PLANS

It's one thing to have a registry of plans such as management or floor plans but its another to make it interactive, understandable and assess that staff have properly accessed and understood what it is you need them to critically understand. Using our emergency management platform you can deliver fully interactive emergency management content and truly ensure that employees, contractors and visitors are inducted on everything they need to know. Tools to design fully interactive and understandable emergency management plans!
Live equipment register
From testing and tagging inspections, equipment hazards and specific emergency procedures relating to equipment onsite.
Live fire warden list
Who is a current firewarden? have they been trained? when was the last time?



Report forms
Emergency risk report, hazards and recording emergency events
Deep Reporting and Metrics
Deep dive into analytics and trends
CREATE YOUR OWN EMERGENCY MANAGEMENT

SYSTEM

No two organisations are the same, it's critical that your emergency management software reflects what you need for you specific workplace and custom requirements of your workforce.

Try out the demo above and see how your emergency management process looks via our dedicated emergency management platform. We've got templates, form builders, registries, communication tools and much more!